Designed to make employee relocation easier for everyone involved, here's our FAQ about what mother tongue language maintenance involves and why we believe you should invest in in the service for your employees.
1. What is Mother Tongue Language Maintenance?
Mother tongue language maintenance is when a child is taught their mother tongue language alongside the new destination language that they acquire when their parents relocate for work. This ensures the child's knowledge of their mother tongue language isn't lost in the process of acquiring a new language. Short term (2-3 years) assignees are often particularly interested in this service, because they have a firm deadline for their children to return to their native school system.
2. Why is it important?
Mother tongue language maintenance is important for a wide variety of reasons, including:
Cultural Identity
A child's connection to their mother tongue language is so important to their self-esteem, emotional development and mental health that it is actually one of the UNESCO rights of a child. Mother tongue language maintenance helps children maintain their sense of identity as they navigate their new country. Having that foundation of identity will give them the confidence to overcome the challenges of moving, make new friends and concentrate on their favourite subjects in school.
Integration
Taking a mother tongue language learning course allows children to integrate smoothly into the classroom back home after they return. Children will benefit from learning from the exact same syllabus as at home – meaning they'll be completely prepared for their native country's schooling and examinations.
Academic Success
Studies have shown that children need to be proficient in their home language to achieve academic success in both their new and home languages. Mother tongue language maintenance allows them to reap the rewards of a multilingual lifestyle without any confusion.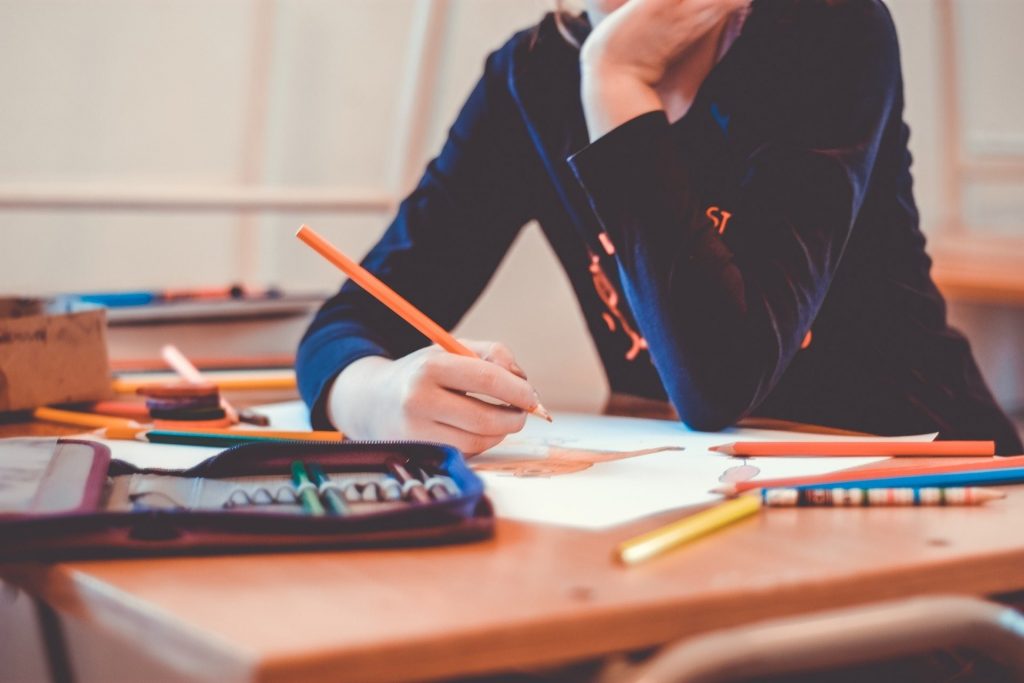 3. How could it benefit my company?
You might sympathise with the need for mother tongue language maintenance, but still want to understand how it can help your business's bottom line. Well, we know that family ties and issues are the top reason for relocation refusal. We also know that many employees expect services which support their spouses and children to automatically be built into the relocation offer.
Even if you do manage to get your employees to accept employee relocation without offering mother tongue language maintenance services for their children, you might find that they are unable to stay in their destination company for the full term.
If your employee does have to return early from relocation, that could can cost businesses up to $400,000 per asignee.
Surely anything you can do to avoid that high cost – not to mention the high cost of recruiting someone new to fill the gap afterwards – is worth it?
4. Shouldn't they just learn their new language? / Won't it be confusing?
Research has shown that learning more than one language doesn't actually confuse children or have any other negative impact on neurodevelopment. In fact, there has been significant proof that there are many benefits to growing up bi- or multilingual – such as advantages in creative thinking, organisation and communication skills.
It's important for the child to learn both languages and that they're treated with equal importance.
In fact, UNESCO research has suggested that children who have a solid knowledge of their mother tongue are more likely to succeed in school, with parents more likely to participate in their child's learning.
At RLI, we're firm believers that multiple languages can be taught alongside each other and must never be pitted against each other. All the languages a child speaks are valuable and knowing them will make enable the child to become a multi skilled global citizen into adulthood.
5. How is it taught?
Mother tongue language maintenance courses are designed around the child's native schooling curriculum, helping them return to school with greater knowledge and confidence. Courses can be taught face to face or online via Skype following the course books provided.
6.  How many languages do you offer?
We can offer these courses in the most common 42 languages of the world but would be happy to confirm if we could help you with a specific language outside of this range.
7.  What ages do you cover?
We offer this service for children aged between 4-17. Our youngest starting point is so they're old enough to absorb all information, and we offer the service into the teenage years to prepare children for the upcoming qualifications that matter the most.
8. What makes your course special?
Because it's pretty unique, not many language training companies offer such courses. RLI's mother tongue language learning courses offer a structured and simplified way to maintain the child's native spoken language. This includes:
Specialist and accredited mother tongue language teachers
Flexible lessons to fit around family life
Our Digital training portal, RLI365, which allows trainees to easily book lessons
We have 30 years' industry experience in language training.