They're committed, driven and resilient. They have a seemingly never-ending skill set that includes empathy, attention to detail and communication. They are expert multitaskers, constantly liaising with customers, colleagues and management to hit challenging targets every single day.
Show some appreciation for your team. They work tirelessly to achieve company goals, but the world of business today can be tough: It is high-energy, high-pressure and often entails long, unsociable hours. What's more, with both personal performance targets and company objectives to take into account, as well as a constant flow of calls and emails to respond to, your team may feel as though they always have to be preforming at 110%.
Team burn-out
Worryingly, this leaves team members in serious danger of burning out. Job burnout, a type of work-related stress, has been reported to be on the rise amongst millennials, and can have serious consequences, including physical and mental health issues.
Here are some of the biggest warning signs:
otherwise committed and talented employees becoming cynical or overly critical,
a sudden dip in the quality of their work
or falling into a motivation slump.
The latter point often proves the most difficult to overcome. Most companies task their team with meeting specific targets as a way of boosting motivation, but focusing on numbers alone can become a problem. If and when chasing quotas stops proving effective, there needs to be an alternative, long-term solution to increasing your team motivation.
Increasing your team motivation: Intrinsic factors
Motivation can often seem like an abstract concept that's impossible to pin down, but there is some simple logic behind the science of motivation.
According to Lauren d'Entremont of Proposify, "Many people think of motivation as a set of extrinsic, or external, factors – like money, fame, and praise – that drive people to work hard and succeed."
"To take your [company] goals to the proverbial "next level," you'll need to make sure that your […] team has the motivation to reach for higher levels of excellence. The most successful [teams] rely on a mix of extrinsic and intrinsic, or internal, motivation."
So, before you throw out the KPIs altogether, you should consider instead how you can diversify your team's motivation sources. If intrinsic motivation is about doing something because it is personally rewarding, how can you marry that with an activity or type of training that is also beneficial to business?
One of the most effective yet underutilised methods of increasing team motivation (and upskilling your staff at the same time) is through language training.
How to increase your team motivation through language training
How often have you heard someone say that they'd love to be able to speak a foreign language but feel that they don't have the time?
Fitting speaking classes and grammar revision into a busy lifestyle is undoubtedly one of the biggest challenges facing language learners… So why not consider integrating language training into your workday?
Whether it's face-to-face sessions at lunchtime or an online learning platform like RLI365 that staff can take advantage of from anywhere, allow your team to reap the benefits of language learning in the way that suits them best. This will guarantee that the language training is as relaxed and fun as possible, and reframes it as a hobby rather than a chore. After all, making time for hobbies you enjoy has been proved to be a great way to combat stress and consequently feed into motivation at work.
Why should your team want to learn a new language in the first place? Do you want to boost your business in Germany, or China, or Argentina? What incentives will there be for your team if you manage to increase your sales in those regions?
Identify the reasons why your company will offer language training to your team and build goals and rewards systems based around this. Indeed, offering a fresh objective, one that isn't merely focused on selling, can give your team a greater sense of purpose – and purpose is a fundamental part of increasing motivation.
On a personal level, there are countless benefits to learning a language, including increased self-confidence, higher self-esteem, improved memory and better cognitive abilities. Promoting the mental and emotional advantages of language training is the perfect way to engage your team in their language training journey.
As we previously saw, drawing on both intrinsic and extrinsic factors is a sure-fire way to successfully increase team motivation.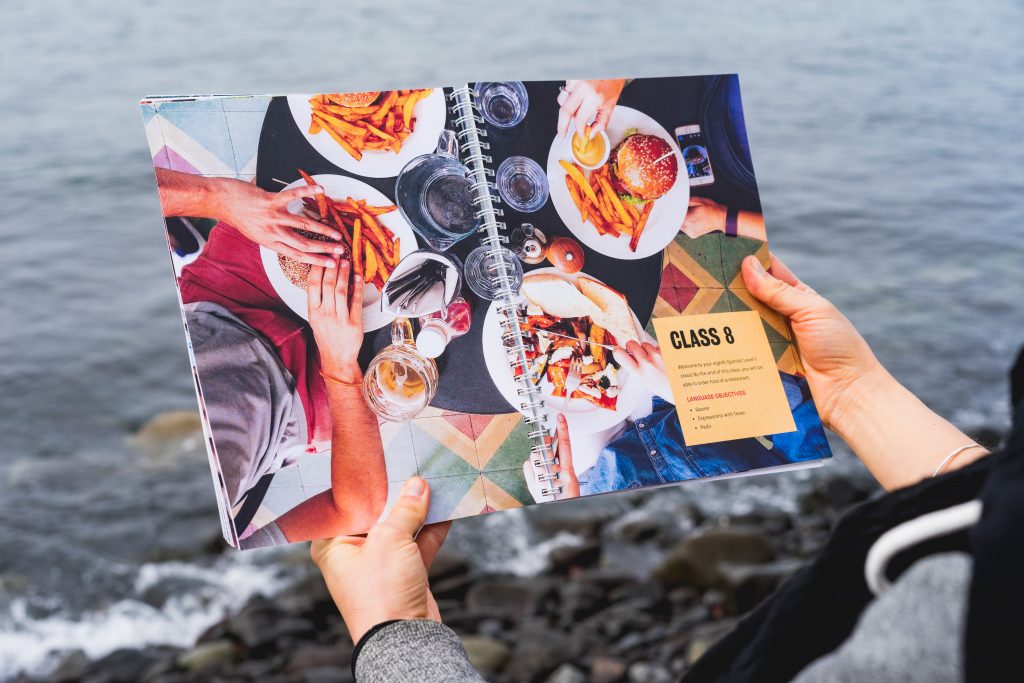 Why should your company invest in language training?
On top of building a more motivated, more productive team, language training also makes brilliant business sense.
Indeed, in today's globalised world, it's never been more important for companies to be able to connect with their customers. As the UK faces a rapidly-changing political and economic landscape, UK-based companies need to be prepared to look outwards if they are to continue to see growth.
One of the most crucial ways of achieving this is by speaking your customer's language. Whether your team currently speaks one or twenty languages, investing in language training is sure to boost your company's ability to attract brand new international customers. And what's more motivating for a team than a successful company?
Click here to read more about our various language training services.