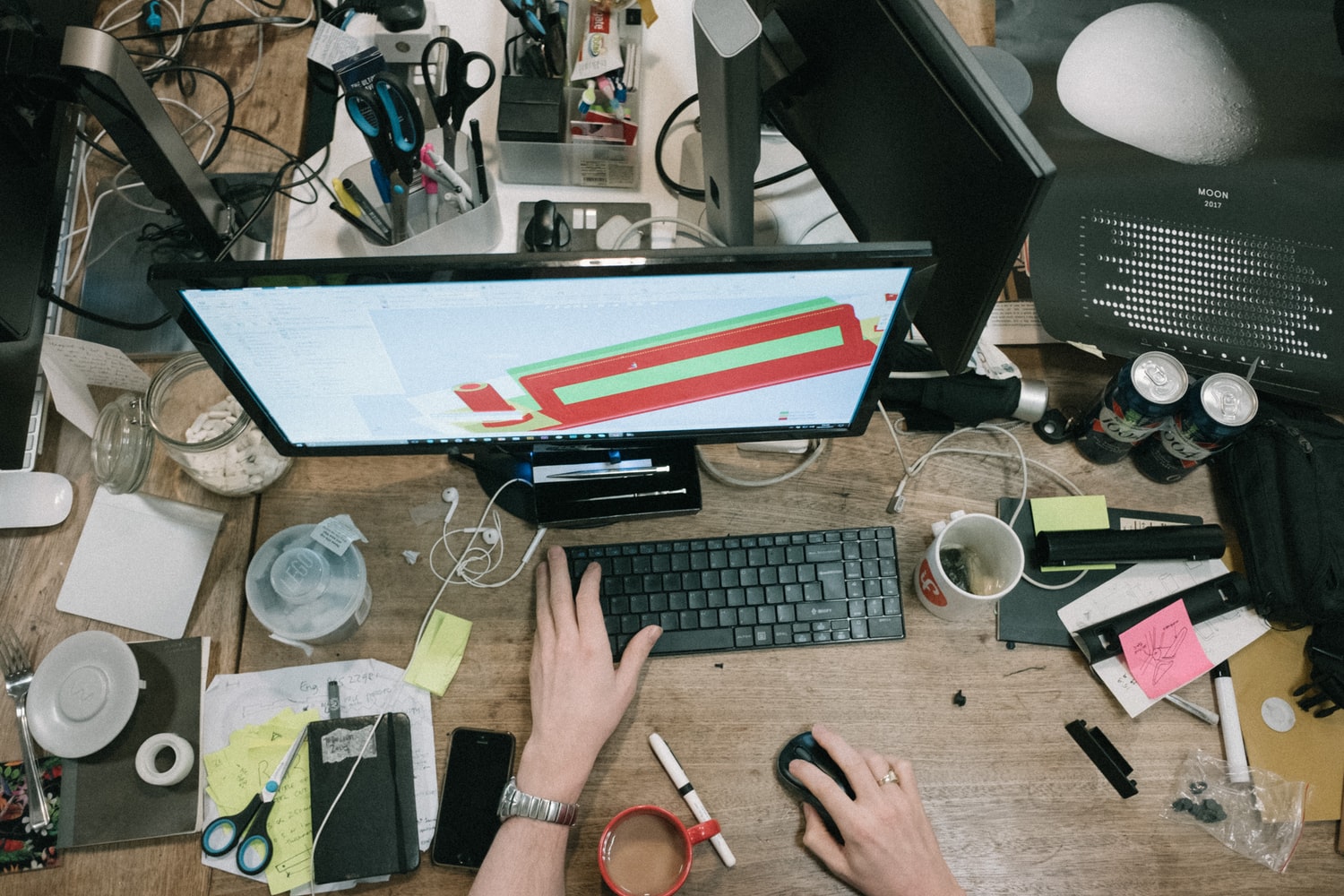 In this blog, we're going to look at how language learning can play a vital role in fighting isolation and keeping us connected during the global shift to remote working.
We know it hasn't been an easy time for businesses – And, in the UK at least, the impact of the nation-wide lockdown has only just begun to be felt.
With the global COVID-19 situation changing so rapidly, companies across all sectors have been thrown in at the deep end. One day the entire team was collaborating on projects together from the office, and the next everyone was scrambling to get the same work done from home. 
It's true, the sudden transition to remote working is likely to have proved overwhelmingly stressful for business leaders, and it's no wonder: Employers were forced to think on their feet and make huge, company-wide decisions in a flash. 
How is team morale?
But there's never been a more important time to consider how your team is feeling, too. During crises, employers and managers can be guilty of getting caught up in the (undeniably mammoth) task of holding everything together without pausing to consider how these sudden changes are affecting team morale.
And the truth is that many employees may be struggling with the transition. Working from home is tricky. Whether it be setting up a makeshift desk, juggling young children or staying motivated, there are plenty of challenges that come alongside remote working.
But one of the most difficult of all? Feelings of isolation.
What is isolation in remote working?
According to Forbes magazine, loneliness and isolation are the largest reported concerns amongst remote workers. It's even said that their effects "can go further than affecting just the individual" and mood alone – They can affect work performance and have a negative impact on business. In fact, "some symptoms of isolation include increased stress levels and bad decision making." 
Staff wellbeing and overall business performance are undoubtedly both major concerns for employers. But the problem is that feelings of isolation are going to prove difficult to detect due to the physical distance of employers and their teams during this lockdown period.
So, how can isolation be combatted?
One of the most obvious ways to combat isolation is to increase your social interaction, whether it be with other colleagues or outside of your 9-5 workday.
However, there are a few issues with this. Firstly, remote workers tend to be removed from the office environment, so this usually isn't an option. Secondly, as a quarter of the world's population currently faces national lockdowns, social engagements have had to be removed from the calendar for the time being.
What's the solution?
Well, yes, video calling exists, and it can be a brilliant tool not only for boosting team morale in the workplace, but on a social level too. However, feelings of isolation can sometimes run deeper than that. They can stem from feeling removed from a collective sense of belonging, or working towards a goal together.
And that's where language learning can come in.
Language learning and remote working
Science tells us that kick-starting an exciting, stimulating challenge like language learning can fight stress and boost mental health and wellbeing, as well as improving overall memory and cognitive abilities – All brilliant ways of combating isolation.
However, team language learning can also create a sense of cohesiveness, even when employees are working from home – Working with a language training partner that runs online In-Company Language Clubs or group lessons can be a great solution.
And if that's not up your team's street, even taking part in individual online classes can be the perfect starting point for deeper interactions. You may consider starting a WhatsApp chat to share grammar tips and tricks, as well as your favourite foreign-language TV shows and music.
But whether employees are interested in chatting casually or not, the simple concept of having a shared goal that isn't directly tied to work can be exactly what your team needs to boost morale.
All of these interactions will undoubtedly help foster interworking in all aspects of company life and forge strong social connections to combat isolation during a difficult period. 
There has never been a more important time to invest in your team's wellbeing and encourage stimulating, lifelong learning.