Here at RLI, we're experts in remote learning – After all, we've been successfully running virtual cross-cultural training and language courses for years! That's why, in this blog, we thought we'd share some of the best remote learning hacks – especially now that so many of us are learning from home.
It's no secret that remote learning, also known as distance learning, comes with plenty of unique challenges – Both for teacher and learner.  
How exactly do learners motivate themselves to study when flopping down in front of Netflix looks so inviting!? Or how can you get stuck into a virtual lesson when you have children, partners or family competing for your (very limited) attention?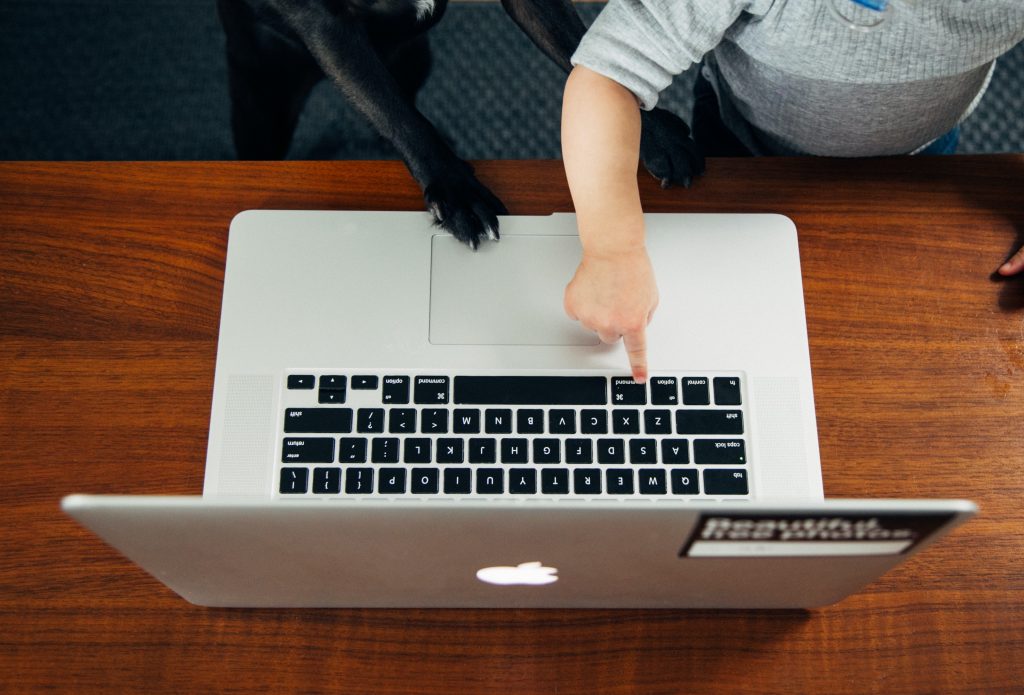 What's more, the COVID-19 pandemic means that the majority of us are currently stuck at home. Those who were completing training or learning courses in person pre-lockdown will now have to adjust to remote learning. Equally, those people who are looking to pick up a new skill for the first time will now have to turn to remote learning to do so.
But here's the good news: Remote learning has some incredible advantages over traditional, face-to-face learning. We're here to tell you that, with the right tools and planning, you can make your remote learning experience a successful one. We also think that navigating remote learning is a crucial skill to learn during lockdown because, let's be honest, virtual-powered learning is here to stay. Yep, remote learning, or distance learning, is set to play an even bigger role in the not-to-distant-future than we'd first planned for.
So, how can you make the most of your experience?
Work, work, work, work, work(space)
Let's face it: Not all of us are going to be able to transform a spare room into a study sanctuary.
If you're able to bag a solid wood desk and the latest ergonomic office chair, then go for it! But if your workspace is going to have to be a little more ad-hoc than that, don't worry. The important thing is you carve out whatever small space you can to dedicate solely to your learning. Creating a separate workspace is strongly linked to psychological well-being and creative performance, so make sure it's somewhere comfortable. Think popping a table and chair near a window or, if space is more limited than that, try pushing your bed against the wall and sitting upright to transform it into a daybed-cum-comfy workspace.
Green fingers
Need an excuse to splash out on that giant swiss cheese plant you've been eyeing up?

Research shows that introducing plants to your workspace can fight fatigue, lower stress levels and can even purify the air. Plus, what better way to cheer yourself up in lockdown than bringing some of the outdoors indoors?

Staying on track
One difficulty of remote learning is getting motivated. Whereas many of us are used to being in classes and physically learning from a teacher, remote learning can make it difficult to hold yourself accountable for your own progress.
A great way to solve this is by buddying up with someone who is either learning alongside you, or is willing to regularly check in on you and how you're doing. You could also set up a learning club via a WhatsApp or Facebook group where a group of you share what you're doing day-to-day along with tips and tricks. Plus, it keeps your learning social and fun, which is always a good thing.
Structure is everything
Ok, we'll be the first to admit it… Lockdown has definitely got us checking the calendar to figure out which day it is! But that's all the more reason to make sure that you structure your learning properly. 
The beauty of remote learning is that you can create your own schedule. Consider the best time of the day for you to get studying: Is it early in the morning before everyone else is awake? Or do you like to leisurely make your way through your tasks in the afternoon?
The amount of time you dedicate to your learning is also crucial. Here at RLI, we're big advocates of spaced repetition and the power of doing little, often. This is particularly great for language learning and it's scientifically proven to help you remember content better.
Switch off
The tricky thing about remote learning, particularly now we're all at home, is that it's challenging to separate it from your day-to-day home life. 
As we mentioned above, a dedicated workspace can help with this. But it's important to take time to switch off from learning in whichever way you can. Start with physically putting away your learning materials to signify that you're done for the day. Make time for your hobby, especially if it means stepping away from tech for a while – think baking, reading or crafting. Exercise is also brilliant way to destress, and a new study has even found that combining language learning and exercise could help you learn more quickly!