Growing up, children dream of one day having the perfect job, of following in the footsteps of the people they admire. Some dream of becoming firemen or policemen, others of writing for a living or playing their favourite sport at a professional level. And for Adrian Cruz, RLI's resident Vendor Manager, the story was no different.
From an early age, Adrian always showed an interest in the cultures and languages of others.
"I love travelling and meeting new people from around the world," he says busily preparing for our current RLI summer school.
Fluent in French, Spanish and English, Adrian has taught all over the world, visiting a total of fifteen countries.
"I started as a Spanish teacher in Mexico, then taught English and French as foreign languages. And when I moved to the UK, I worked as a French and Spanish teacher."
But instead of teaching directly, Adrian currently acts a Vendor and Project Manager, providing crucial assistance and direction behind the scenes, away from the classroom.
The ultimate learning enthusiast
"I deal with language providers from all around the world. From language assessors to cross-cultural trainers, interpreters to translators, I am the point of contact for our global community of freelancers," he smiles.
"Working with people across multiple cultures and time zones has been the most rewarding experience of my life so far."
Not one to shy away from learning something new, Adrian has earned diplomas in fashion design from the London College of Fashion and has also attended seminars about neurolinguistics at the Universidad de Guadalajara, Mexico.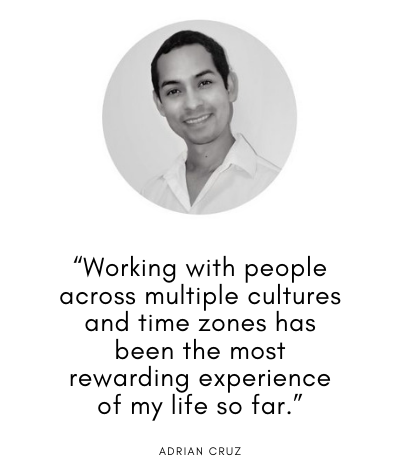 Recently, he also started his journey to CELTA accreditation, something which he feels will provide him with the confidence he needs to teach a language he considers to be one of the most difficult in the world to learn, English.
"I'm doing it so I can understand the language from a different perspective. Everything I'm learning from CELTA is helping me to understand the language better. More importantly it's giving me the confidence I need to be able to answer questions relating to English and to provide advanced academic support to my colleagues."
Adrian has been working in the language service industry for 18 years, and with RLI for 10. With his talent and experience driving us forward, RLI will continue to take our language training to the next level.
Building a career in teaching languages?
We're always on the lookout for talented language trainers to work with us on a freelance basis.
If you have at least three years' experience and are qualified to teach a language, get in touch. We'd be delighted to hear from you, and to help you build a career in teaching.