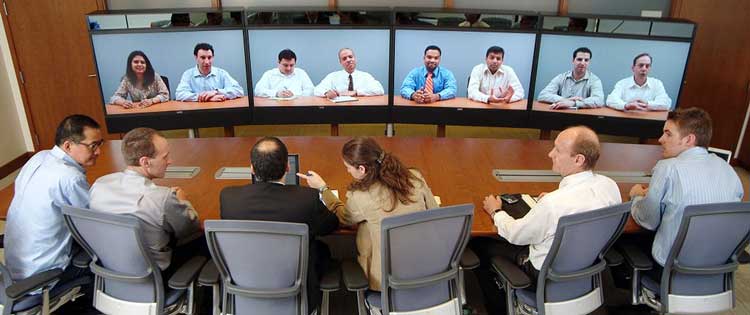 What would a debate about immigration and borders sound like if you were able to bar all politicians and Daily Mail journalists from participating? Well, maybe in a perfect world it would run along the lines of today's inaugural episode of The Global Philosopher, BBC Radio 4's fascinating new panel-based discussion show with a twist. The discussion is presented by Harvard philosophy professor Michael Sandel, and takes place in a virtual studio where some 60 participants – brought together from around the world via the magic of videoconferencing – are offered the chance not only to voice their opinions on hot topics but also to participate in occasional live votes with instantly-available results.
As trailed above, today's offering covered the topic of national borders, and apart from the troubling use of the word "discussants" at the start (what?), was a slick, well-moderated masterpiece of informed, reasonable (and no doubt very carefully pre-orchestrated) debate, offering the occasional surprise. For example, at one point it seemed as though all the representatives of the developed nations were arguing that national borders should be scrapped entirely, while their counterparts from the developing nations were tending towards a defence of frontiers as a vehicle for protecting distinct national identity and values.
I'm sure we've all heard a lot of guff in the media recently on the topic of immigration, and I for one was starting to despair of any real attempt to engage with the subject in an accessible way in the public sphere – which was was I was so pleasantly surprised to come across The Global Philosopher, which was compelling listening (or watching, if you'd prefer the slightly edited video version) from start to finish. In fact, perhaps the only thing it seemed to be lacking was a contribution from Zukar – Germany's new favourite Syrian immigrant video star, who has decided to tackle the self-same issues using humour. So if you only check out one web link while you're at work today… check out Michael Sandel. But then go and see Zukar too.