When people talk about doing business abroad, the discussion quite often focuses solely on speaking the lingo. This is, undoubtedly, a crucial part of international business – whether it means investing in professional language services like translation and interpretation or taking language classes yourself, it is a strong asset and advantage to be able to communicate to people in their own tongue.
However, it's rarely acknowledged that non-verbal communication is just as, if not even more, important. While using the wrong article in front of a noun or forgetting the word for 'investment' in a business meeting can be easily forgiven, unfamiliarity with local social customs can make you appear naïve, rude or even downright disrespectful.
The importance of business etiquette
In order to gain the trust and respect of your future business partners and give yourself the best chance of successful business proceedings, it's critical to research the cultural differences in business etiquette wherever you are visiting. So, as a British person who has worked in several different regions of Italy and has suffered first-hand many a social blunder, here are my five things to consider when doing business in Italy.

Punctuality
Do you know how the country you're visiting perceives punctuality?
In Britain, we know that it's good manners to arrive for a business meeting 10 or 15 minutes early. In Italy, however, don't be offended if you are left waiting for some time before anyone shows up!
It's a good rule of thumb to be on-time for meetings, regardless of where you are in the world – but it's also important to adjust your expectations according to the country.
If the country has a relaxed attitude towards punctuality, such as Italy, don't expect the meeting to follow the agenda to the letter either. According to Italian business etiquette expert Alberto Presutti, "In Italian business meetings, space is also given to improvisation and to ideas that are formed on the spot."
So, you might want to put any post-meeting dinner plans on hold. This could take some time!
Dress code
Italians put a lot of value on one's appearance, namely the notion of la bella figura.
This doesn't mean that you must spend a fortune on a Prada or Dolce and Gabbana dress or suit (although these 'Made in Italy' brands do garner a lot of admiration and respect)! Elegant, classic and chic are the key words to remember when dressing for business in Italy.
Whereas it is acceptable in some countries to dress casually in a business setting, it's always a good idea to dress smartly when doing business, wherever you are in the world.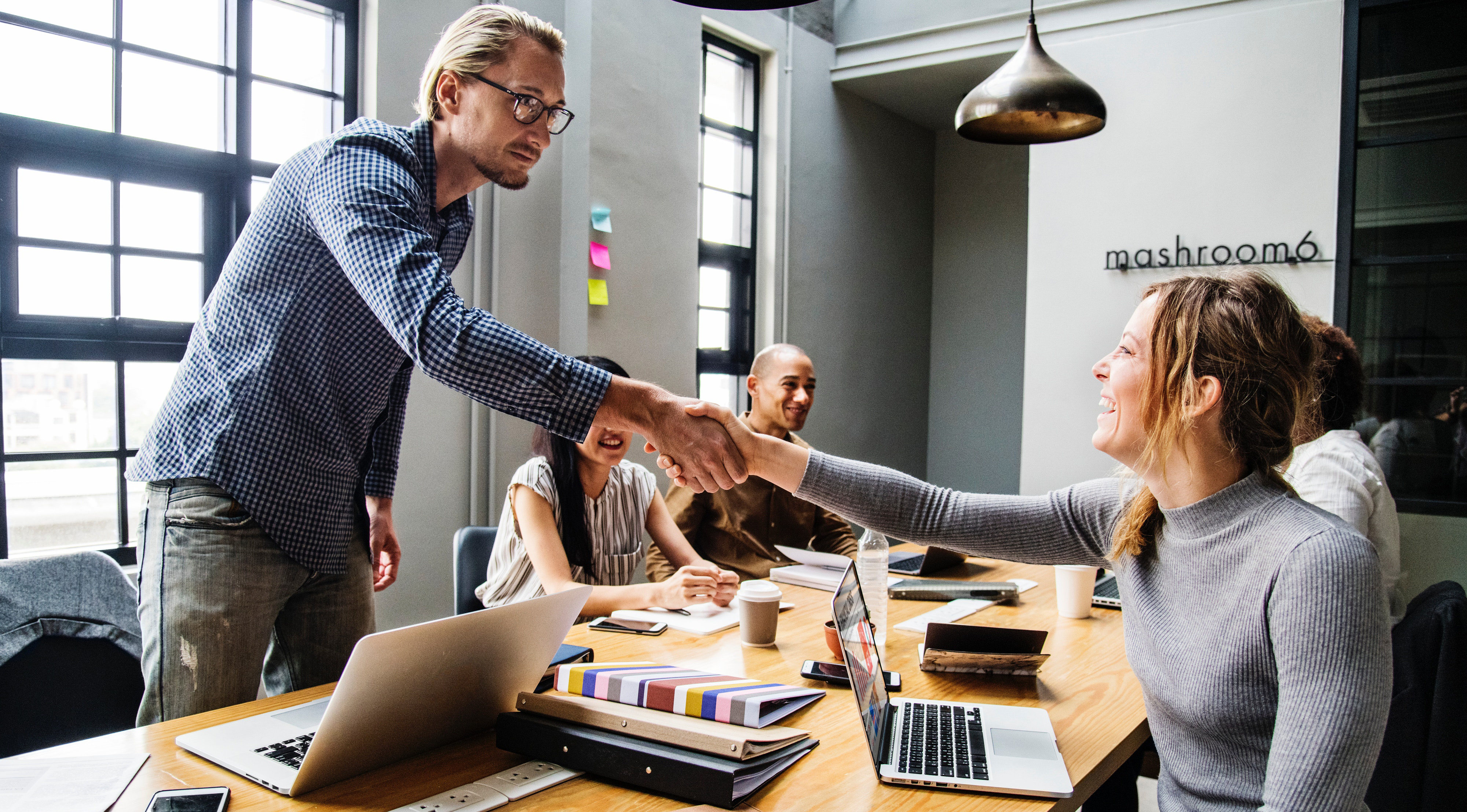 Greetings

We all know that first impressions are important, but did you know that, according to recent studies, strangers make a decision about you within seven seconds of meeting you? With just moments to make a good first impression, getting your greeting right has never been more essential.
It's critical to know the preferred greetings of the country you're doing business in. We may think of Italians, for example, as giving a traditional kiss on each cheek or a warm embrace upon greeting each other – but this is usually reserved for people you know and informal situations. In a business context, particularly if you are meeting someone for the first time, it's wisest to stick to the humble handshake.
Formality
Every country has their own notion of what is acceptable when addressing each other in a conversation. In Britain, we are most likely to use each other's first names, whereas in Italy, you would be expected to use 'Signor(e)' (Mr.) or 'Signora' (Mrs.) plus the surname when meeting people in a business context for the first time.
After getting to know each other, you may be invited to use their first name instead. To err on the side of caution, stick to 'Mr' and 'Mrs' until you're explicitly invited to do otherwise.
Dining out
Some countries love nothing better than to talk business over the dinner table, whereas it would be a huge social faux pas to do so in others. It all depends on the country's attitude towards food and dining ­– something that is crucial to know before you go.
"Often in Italy the most important business is concluded at table over a glass of wine or good food," says Presutti. But be warned – lunch or dinner may last up to three hours!
Are you regularly travelling abroad for business or relocating employees overseas? Do you work as part of an international team?
If you need to brush up on your international business etiquette, RLI offers bespoke cross-cultural training courses with over 29 years of experience.
Article written by Sofia Lewis, Marketing and Translation Intern at Robertson Languages International