With the upcoming GDPR deadline of May 25th fast approaching, Robertson Languages International (as part of the Wolfestone Holdings Group) is pleased to announce that its Privacy Notices have been amended in line with the enhanced data protection regulations set to be introduced.
The EU's General Data Protection Regulation (GDPR) is a drastic update to the current data protection guidelines. It seeks to give people more control over how organisations not only obtain people's data but also how they use and store it.
Addition to Robertson's Already Secure Process
Managing Director of the Wolfestone Holdings Group, Alex Parr, commented: "The new GDPR is set to have a significant impact over how companies collect and use people's data. Robertson has always ensured that the security of our clients' data is of paramount importance. With the introduction of the GDPR, though, our customers can rest assured that there's another level of guarantee over their personal data."
As part of the process of making Robertson compliant with GDPR, it has been necessary to 
update the company's Privacy Notice
. Depending on people's partnership with Robertson– whether it be a client or provider relationship – there are now privacy notices to suit each specific situation.
Alex Parr added: "We're fortunate that at Wolfestone Holdings we gave ourselves plenty of time to think about our processes and areas of our business that could be affected by the GDPR. Over a 12-month period, we've held regular senior management meetings and meetings with our solicitors then implemented the necessary changes gradually. This approach has really paid off in the long run as we're GDPR-compliant with time to spare!"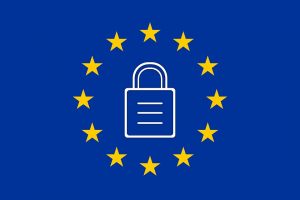 Deciphering Data Protection
Robertson has created a webpage specifically dedicated to GDPR, which links to all relevant policies and forms. However, we're always available to talk through any concerns you may have. Simply contact our Data Protection Officer (DPO) at dpo@wolfestone.co.uk.
Wolfestone Holding's Data Protection Officer, Norbert Pietrzak, said: "We're confident that our Privacy Notices will give our linguists and clients the clarity they need about how and why their data is used when partnering with us. Should any of our partners have any queries related to GDPR, please feel free to contact us."