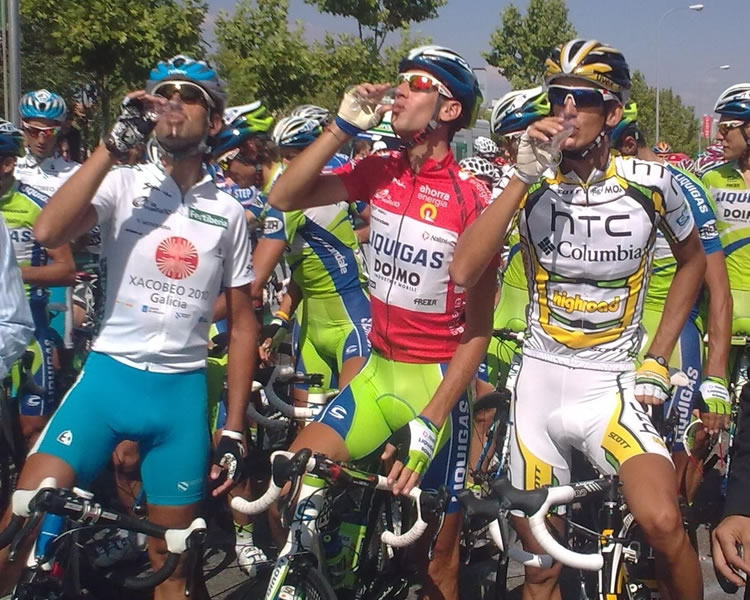 A drink and (centre) something Nibali
My wife and I were sitting in front of the telly a few days ago, watching the day's Tour de France highlights; fairly intently in my case, but with half an eye on the telly in my wife's case while also writing up some party invitations.
She asks, "How do you spell Nibali?". I spell "N-I-B-A-L-I", and she gives me a really funny look and says, "Are you sure?". Yup, I say. Why? She says, "I'm asking my party guests to bring a drink and something nibbley…". Duh.
Maybe you're learning a foreign language, and are dealing with lots of funny-sounding foreign words? Minimise the chances of similar hilarious cross-cultural misunderstandings with one of our flexible, tailored online courses, allowing you to learn at home, at work or on the move. Sign up today!