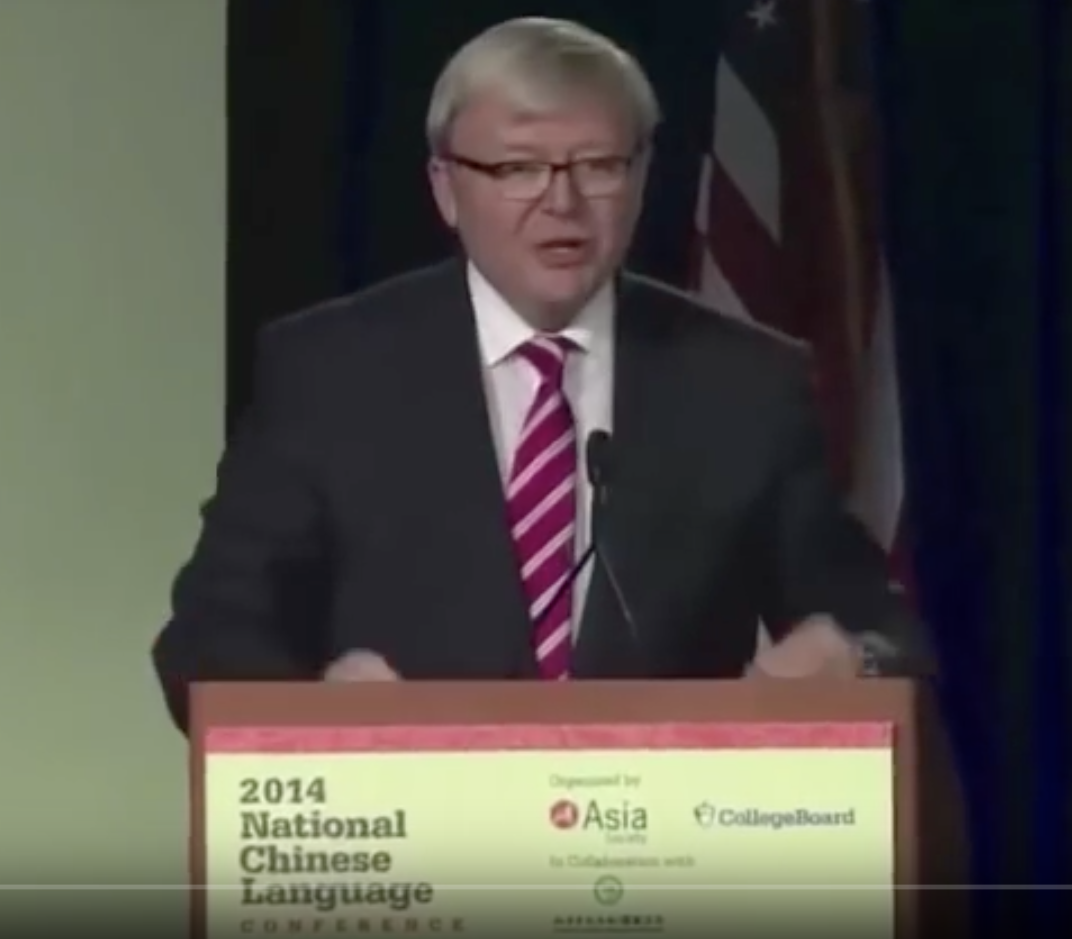 Kevin Rudd, Mandarin master
Last week my children started Chinese lessons, thanks to an extra-curricular club which has just been set up at their school. I've been saying for long enough that Mandarin Chinese is the language I'd be choosing today if I were their age and thinking about a long-term career choice – so it's good that they're finally getting a chance to start down that road. And it's especially good that the school has realised what has seemed obvious to me for ages – that being able to speak Chinese will be a much-demanded skill in the future.
Last week was also when I found out that former Australian prime minister Kevin Rudd is a bit of an ace with Mandarin Chinese, putting even Mark Zuckerberg's impressive achievements in perspective. OK, it isn't so surprising when you consider that Kev's path to fluency began back in the 1970s, leading to a degree in Asian Studies from the Australian National University in Canberra and then further studies in Taiwan… and his later career as a diplomat included a spell at the Australian embassy in Beijing, plus various roles past and present as a consultant on Asia. He may not be PM of Oz any more, but I wouldn't mind betting that his unique combination of language skills and professional expertise will provide him with a handy stream of income for years to come.
My kids may have some way to go before they attain Mr Rudd's level, but at least they're off to an early flyer. However, it's never too late to transform your overseas business relationships by starting to learn a new language – and that's where Robertson Languages can help you. Get in touch and we'll tell you more about our bespoke one-to-one courses to get you learning quickly and efficiently. Now you're talking!