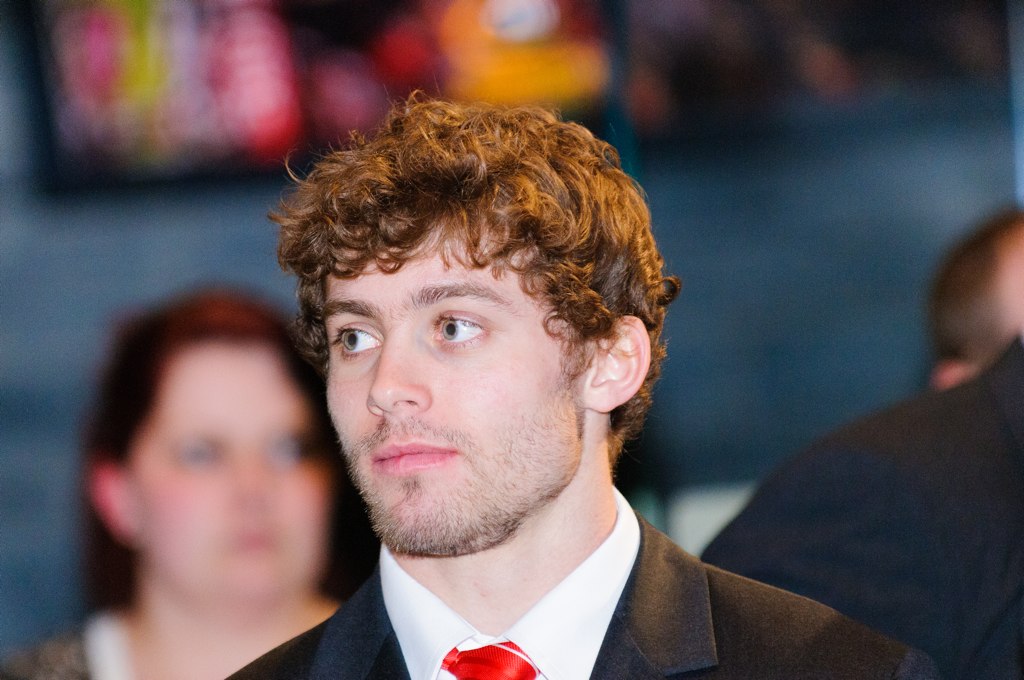 Obviously a man who doesn't yet know how to say "A little off the top, please" in French...
Would you pay a fortune hiring a world-renowned star performer for your team and then leave him to fend for himself in a new world he doesn't fully understand? We've blogged on exactly this subject before, but evidence continues to emerge that rugby clubs are just as bad as their footy counterparts when it comes to raising their game to welcome new signings.
Our last post on this subject mused over the potential fortunes of four Welsh international players (Jamie Roberts, Mike Phillips, Dan Lydiate and Luke Charteris) signed to Racing Métro in Paris. What was the problem? The fact that their only French-language link to their club appeared to be Luke Charteris' wife, who – conveniently enough – happens to speak good French. Racing themselves appear to have done nothing to assist the players' linguistic integration.
Lydiate's back in Wales now, for "family reasons" – could settling-in difficulties have had something to do with it? – but the Welsh player currently making the news for linguistic and cultural reasons is ace full-back Leigh Halfpenny, down in Toulon. He recently revealed in an interview with Men's Health magazine that after joining the club back in the summer, he didn't have his hair cut for at least two months because he was "too afraid to go to the hairdresser", and that "simply going out to get food from the supermarket was difficult to start with".
So what had Toulon been doing to help "Sixpence" to settle in after inking the £1.5m deal to secure his services? One group language lesson per week, apparently. Leigh has decided to pay for an extra two private weekly sessions out of his own pocket to make up the shortfall; but frankly, you can't help but think the fact he's still at the club seven months after such a poor start says much more about his own personal drive to succeed than any coherent feet-finding initiative on Toulon's part.
If your company is involved in relocating staff, we really, really hope you're doing better than Toulon, Racing and – let's be honest – pretty much every professional football and rugby club out there. Whether it's language training or cross-cultural briefing, we can help you to do relocation right. Contact us and we'll make sure you kick off to a great start.