Training Needs Analysis
Language training should be tailored to each client and starts with a training needs analysis
A training needs analysis allows us to understand your individual or team goals and to develop a course structure that meets your requirements.
A training needs analysis is usually carried out after your first initial enquiry and before you receive a proposal from us.
It can be conducted face-to-face, by phone or by self-assessment form and is completely free of charge and without obligation.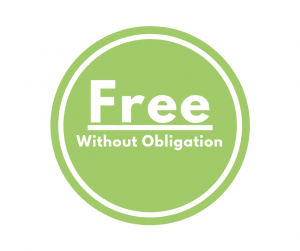 Our Training Needs Analysis Procedure
At Robertson Languages International we follow the below five key steps to assess your individual or team language needs:
1. Understand Goals and Objectives
We will help you to determine your learning objectives. If you are unsure about these, speaking to a language expert is the best way you can develop a clear view of your goal. Sometimes you know the problem, but a language expert can identify the cause – and therefore the solution!
2. Determine Starting Level and Learning Needs
We determine a trainee's starting level and learning needs to further customise our courses to each individual or group. We tailor our courses to our trainees so that each lesson directly targets specific learning needs. Our experience enables us to identify specific language issues and develop a method for resolving those issues and improving the trainee's language skills.
3. Select Appropriate Course
We offer a wide range of language courses from one-to-one to in-company group learning. We match our courses not only to a trainee's learning needs and objectives but also to their location, timescale and availability. Our wide range of courses mean that you can fit language learning around work commitments, budget or employee relocation.
4. Establish Preferred Learning Style
In our experience, each trainee responds differently to different learning styles. A Training Needs Analysis helps to clarify the most efficient learning method for each trainee. We believe that understanding a trainee's preferred learning style increases the effectiveness of language learning.
5. Develop Course Profile
The final stage is to develop a course profile that outlines a trainee's learning needs. The course profile is based on your learning requirements, objectives and preferred learning style. It is used to develop the course structure and learning materials so that trainees attain the desired learning objectives by the completion of the course.
If you'd like to discuss our free Training Needs Analysis, or anything else for that matter, feel free to get in touch on +44 (0)118 934 6000 or fill in our contact form.
WHAT OUR CLIENTS ARE SAYING
You have always been tremendously customer focused, listening to our needs and matching them greatly with the right teachers.